An Italian excellence in the world
---
For over thirty years, Aquatechnik is being producing and distributing and distributes sanitary, heating, air conditioning and compressed air systems for civil and industrial installations.
The manufacturing facilities, located in Magnago (MI), boast a number of departments for a variety of processes: injection moulding, extrusion and pipe coating, PUR foam and assembly of special fittings (manifolds). Everything is supported by a mechanical workshop that allows equipment and tools, required to process the various systems, to be manufactured.
The company is completed by laboratories and a research centre which, along with a high level of automation, ensure high qualitative and productive standards.
A sales network of specialist personnel and selected distributors creates an established presence that covers Italy and abroad, thereby providing international sales and after-sales services.
The company is always attentive to innovation and new features and has, over time, developed a comprehensive and complete system of pipes, components, special fittings and adjustment equipment that can meet the most varied manufacturing requirements for traditional plumbing and heating systems and radiant panel and for the district Heating/Cooling systems.
Our future is innovation, research and will to always look forward.
Group structure
---
Staff
Working force: 100
Sales force: 35
Total surface
45.000 smq, of which 14.000 are covered.
Production seats
– Pipe extrusion
– Fitting injection
– Tool and mechanical construction
Testing and research labs
Chemical and physical tests
Hydraulic tests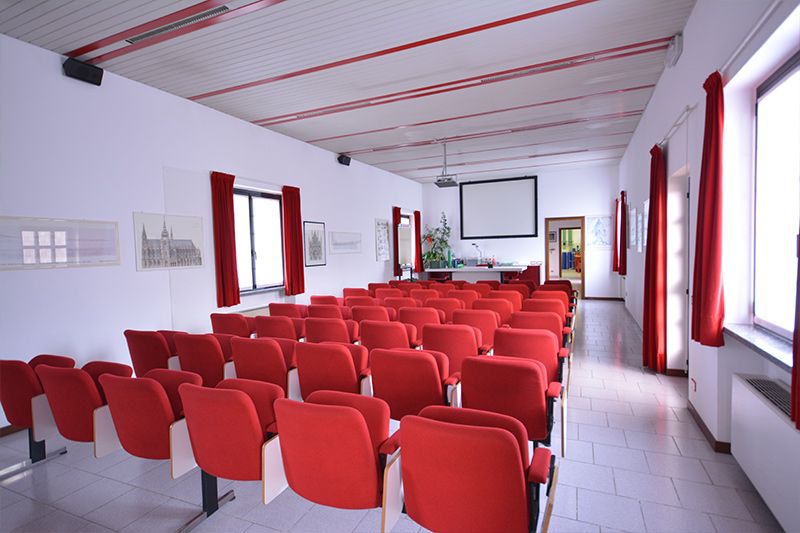 Demonstrative and Training centres:
Busto Arsizio (VA) – Lombardy
San Donà di Piave (VE) – Veneto
Quadrivio di Campagna (SA)- Campania
San G. La Punta (CT) – Sicily
Oakville, Ontario– Canada
Sidney – Australia
Warehouse
– Storing area
– Packing area
– Loading and shipping area
Warehouses abroad
Germany
Spain
Our Seats
---
Administrative Seat,
Production, Warehouse,
Lab and Research Center
Via P.F. Calvi, 40
20020 Magnago (MI) – Italy
Warehouse in Germany, Nobitz
Warehouse in Spain, Barcelona
Warehouse in Canada, Oakville, (Ontario)